Jaime Hernandez Speaking at Twin Cities Book Festival
Zak Sally will be interviewing cartoonist Jaime Hernandez at the Twin Cities Book Festival this weekend. Plus, Zander and I will have a table set up in the convention area. So why not swing by, see what Zak and Jaime are chatting about, and then throw some dollar bills at us?
[ click for larger version ]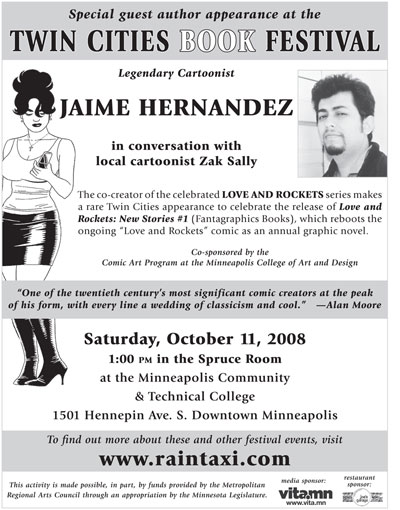 See you there!
Labels: Conventions