Kevin's Favorite Channel Behind the WB says: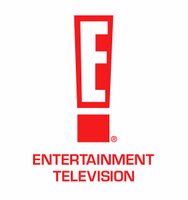 E! Online has a write-up about Bone Sharps on its "Guilty Pleasures" section for 1/26/06.
My
guilty pleasure was scrolling down and reading about Smallville's 100th episode, but you should focus on Bone Sharps.
www.eonline.com/Reviews/Guilty/index.jsp?id=51

Bone Thugs
One of the most fascinating historical works we've read in a while, the graphic novel Bone Sharps, Cowboys and Thunder Lizards: A Tale of Edward Drinker Cope, Othniel Charles Marsh and the Gilded Age of Paleontology by Jim Ottaviani & Big Time Attic (G.T. Labs), tells the story of some Wild West prospectors looking for...dinosaur fossils. Though largely forgotten these days, the results of this old rush would help to fuel the study of paleontology, as well as the public's interest in those cool-looking dinosaurs. As with earlier books about scientists such as J. Robert Oppenheimer and Niels Bohr, Ottaviani unearths unexpected excitement, interesting facts and occasional treachery of the world of science and uses it to create readable, compelling and, sure, informative tales.